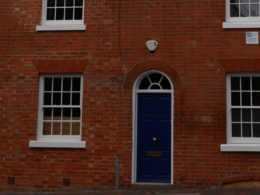 JQTH Grants
Vittoria Street Projects
Two properties, 22 – 24 and 51 Vittoria Street, have undergone external repairs as part of the JQTH grants scheme.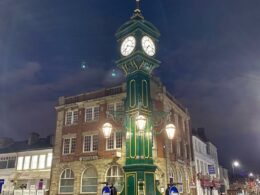 JQTH & JQBID
Chamberlain Clock
The Jewellery Quarter's Chamberlain Clock was removed for extensive repairs and restoration by Smith of Derby and returned in early 2021. The project was joint funded by JQTH grants via the National Lottery Heritage Fund, and the JQBID.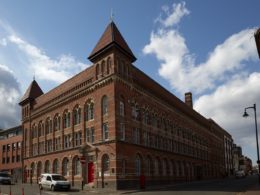 JQTH Grants
The Argent Centre
The Argent Centre on Frederick Street was the first building to receive funding from the JQTH grants scheme. Formerly a pen factory which also housed a Turkish baths, the Victorian building has undergone work to repair brickwork, windows and reinstate the turrets.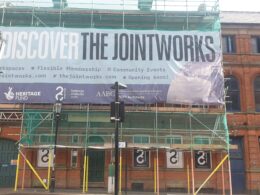 JQTH Grants
The Jointworks, Albion Street
This Grade II listed building is being restored and brought back into use by Substrakt with support from the JQTH project.
Townscape Heritage Area
The JQTH area covers part of the 'Industrial Middle' and includes the following streets;
Frederick Street, Legge Lane, Albion Street, Warstone Lane, Vittoria Street, Regent Place, Regent Street
Check back soon for updates on the repair and restoration works