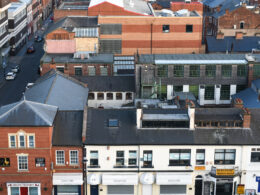 Gutters and downpipes play an essential role in channelling water away from the building, protecting the structure and keeping it dry. When they become blocked or damaged, that water will find its own way to the ground and can result in damage to external brickwork and render and potentially lead to damp patches on internal walls and ceilings.
What to look for:
Is there any blockage/debris in the gutter such as leaves and silt?
Is there any vegetation growing in the gutter?
Are the connections between gutters and downpipes in-tact?
Is there any staining to the wall below the gutter or behind downpipes? This may indicate a leaking joint
Are there any missing sections of pipe?
What to do:
Clear plants, leaves, silt from the gutters, hopper, gullies and base of the downpipes
Remove vegetation from behind downpipes by cutting back or removing the plant altogether
Have gutters re-fixed if they are loose, sloping the wrong way or discharging water onto the wall
Replace any missing sections
Retain historic fabric where possible. If sections are beyond repair, make sure that any replacements are made of the same materials as the original
Regular repainting of cast iron is essential to prevent rust
When carrying out an inspection it is important to stay safe. Carry out an initial assessment and decide whether it is necessary to arrange for specialists to carry out a more detailed investigation, particularly if maintenance works require working at height.