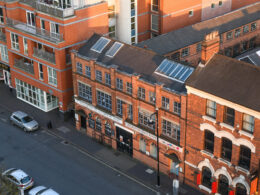 Located at the highest point on the building, any loose material that topples from the chimney is dangerous. A damaged stack can also lead to damp issues.
What to look for:
Is the chimney straight?
Are any of the chimney pots missing, leaning or cracked?
Are there any open joints in the stonework or brickwork?
Can you see any cracks at the top of the chimney?
What to do:
Ensure chimney pots are well seated and secure.
Replace broken pots. It is usually possible to match the original design.
Repoint or re-bed bricks with a lime based mortar
If the stack is disused it can be capped off, but make sure the flue is ventilated in some way
When carrying out an inspection it is important to stay safe. Carry out an initial assessment and decide whether it is necessary to arrange for specialists to carry out a more detailed investigation, particularly if maintenance works require working at height.