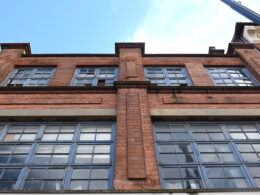 Slow looking is an approach which originated in museums and art galleries, where participants are able to gain meaning and reward through immersive, patient attention to an item, as opposed to high-speed observation. Join JQTH Activities Manager Kate for a walk which explores some of the architectural heritage of the area through slow looking – taking time to examine and appreciate the details which are often missed in everyday life. The walk will cover a small area of the Jewellery Quarter, and participants will be encouraged to pay attention to how their minds respond to looking at buildings, and discover details which may be hiding in plain view.
Covid-19
To ensure the safety of the others in the group, please follow these guidelines:
Do not attend if you have any symptoms of Covid-19 or are feeling unwell (your ticket will be refunded).
Stay 2 metres away from the other people in the group that you are not attending with.
If you are travelling on public transport to get to the event, please wear a face covering.
Wash your hands before and after the event.
Do not share equipment and tools with others in the group.