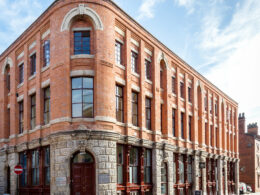 Join us for an original, walkabout performance responding to the Industrial Middle of the Jewellery Quarter. And what is lost. And what might yet be seen…
Presented by Drama and Theatre Arts, University of Birmingham.
Performances times:
Friday 24 May: 6pm & 8.30pm*
Saturday 25 May: 2.30pm*, 6pm* & 8.30pm
Sunday 26 May: 6pm
Advance notice. Intention to film some performances.
*PLEASE NOTE. There will be filming taking place at the following performances:
Friday 8.30pm, Saturday 2.30pm and Saturday 6pm.
While the show is the main focus of attention, you may appear as an audience member. This film will be screened in a public forum in the future. Please book a ticket on an alternative performance if you do not want to be caught on camera! These are: Saturday 8.30pm & Sunday 6pm.