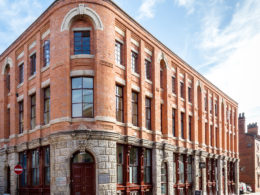 The Jewellery Quarter Heritage Squad are a collective of volunteers who give their time to help the different heritage organisations in the Jewellery Quarter. Led by The Hive, they have worked with Scott Johnston to form the JQ Heritage Film Squad, which explores enjoyment and inclusivity through participatory filmmaking.
This film represents a range of organisations including The Hive, JQ Cemeteries, St Paul's Church and the Coffin Works.  This film brings together the volunteers knowledge and passion for the area and its unique heritage, whilst sharing some fascinating facts and quirky history!
The film will screen on YouTube, and will be followed by a short discussion on Zoom with some of the JQ Heritage Squad volunteers and the team involved in the project. The links will be sent to attendees shortly before the event.