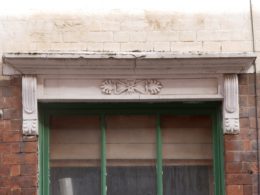 Chartered Surveyor Michael Gilbert will explain how to undertake basic surveys and carry out some simple maintenance to protect and conserve historic buildings. The importance of planned and preventive maintenance will be explored through the individual elements of the building such as the roof, drainage, and windows. The talk will also include a brief overview of conservation management and maintenance plans. Michael is Conservation and Heritage Project Manager for Heritage Lincolnshire.
The talk will last approximately one hour with 30 minutes for questions afterwards.
JQ Townscape Heritage and Heritage Lincolnshire have teamed up to bring you a series of online workshops which explore local heritage and how to better understand the historic buildings around us.
The talk will take place on Zoom, and the link will be sent to attendees shortly before it starts.