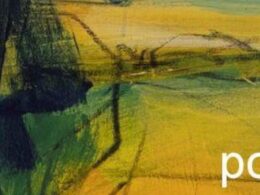 One of the Jewellery Quarter's hidden treasures has been awarded a grant from the National Lottery Heritage Fund to encourage more people to visit it – and we want you to be involved. The workshops of the JW Evans Silver Factory are crammed with intricate tools and presses, preserved as though the workers have just clocked off for the day. It's a rare survivor from an era when master craftsmen at small specialist family firms produced a vast amount of fine jewellery, silverware and metalwork. At one time, 70,000 people were employed in the trade in Birmingham, and the city was known as 'the workshop of the world'.
The factory closed in 2008 and English Heritage has cared for the factory since 2010. Now, with help from the National Lottery Heritage Fund, we're exploring how we can open it up to more people than ever before. This poetry session with Jean will bring together creative minds in a fascinating historic environment.
Jean Atkin has worked as a freelance poet and writer in education and community projects since 2011. She is a widely published and award-winning poet and writer. Her latest collection is 'How Time is in Fields' (IDP 2019). She creates lively, inventive workshops for schools, youth groups, older people, festivals, libraries and museums. She has led regular children's creative writing groups for Writing West Midlands for the last six years. She collaborates with teachers to create workshops that pick up on current projects and curricula. She is currently poet in residence at Hargate Primary School in West Bromwich, Troubadour of the Hills for Ledbury Poetry Festival and Malverns AONB, and BBC Local Poet for Shropshire for National Poetry Day 2019. www.jeanatkin.com.
Please note, we are offering these free events as part of an exciting feasibility study for JW Evans, funded by the National Lottery Heritage Fund. Thanks to this funding, we can carry out extensive and wide-reaching consultation and a comprehensive feasibility study to explore the variety of ways in which this important site of industrial heritage could be both enjoyed by a wider range of people and also used to benefit the local community. We will be evaluating the events we are providing, and as such attendees will be photographed, filmed and asked to help us evaluate the event they have attended. Booking onto this event confirms you are happy for this to happen, and you understand that the nature of this factory site means uneven floor surfaces and unregulated temperatures.