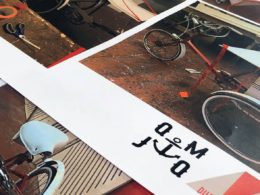 Quartermasters present their latest team member, a Pashley trike!
Quartermasters artists have been working with Dual Works to convert their trike; ready to exchange stories, discover business connections, exhibit local makers work and pop up in unexpected spaces.
Come join them, learn about the links to the industry of the West Midlands and hopefully bring your knowledge of bicycle component manufacture to add to the Trike Zine.  The Trike Zine will take its place in the Albion Street Zine library; part of our Spotlight on Albion Street project.