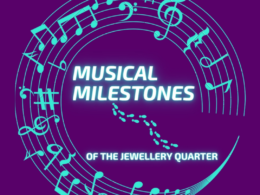 Online Trail
Musical Milestones
This is not an ordinary walking tour! Explore the Jewellery Quarter's musical connections and history. What will you discover?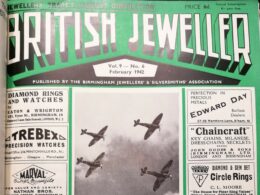 Online Talk
War Work in the Jewellery Quarter, 1939 - 1945
For the manufacturing jewellers of the Jewellery Quarter, the years of the Second World War brought huge change to daily life. Learn about the jewellers' day-to-day experiences of and reflections on their war work through oral histories, trade journals and archive records. Talk initially delivered by Georgina Izzard on 4th November 2020.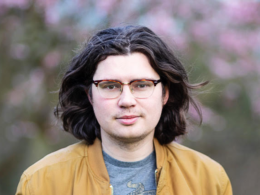 Poetry Quarter by Richard O'Brien
Richard O'Brien is the Birmingham Poet Laureate 2018 – 2020. We commissioned Richard to create three poems inspired by the JQ Townscape Heritage area. Read his poems here and have a go at writing your own with the 'Sharing Space' exercise created by Richard.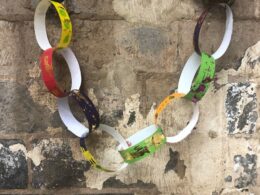 For children and families
Jewellery Quarter Makes
Have a go at some of the Jewellery Quarter Makes arts and craft activities at home using the downloadable instructions. Send us a photo of something you have made and we'll add it to the JQ Charm Bracelet Gallery, alongside work created by local students.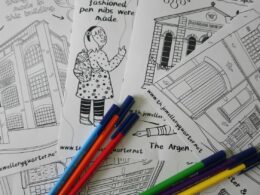 For children and families
Colouring sheets
Get creative with five different colouring sheets and four pop-up cards showing some of our favourite Jewellery Quarter buildings and locations! All resources are downloadable, or can be sent out as a pack.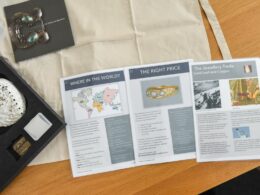 For children and families
Workshop of the World Activities
A set of activities and fun challenges inspired by themes of the Jewellery Quarter, to help children engage with heritage in hands-on and creative ways. They have been designed for children aged 5 – 11 (Key Stages 1 & 2) and cover a range of activity types including writing, drawing and designing, making and maths challenges.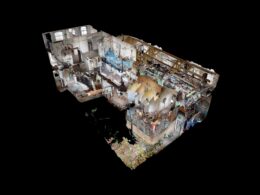 Virtual Reality Tour
JQ Townscape Heritage and ScanTech Digital have worked together to create an interactive experience which allows users to explore the Alabaster & Wilson jewellery factory in vivid detail. Can be used on your mobile, computer or VR headset for a fully immersive experience!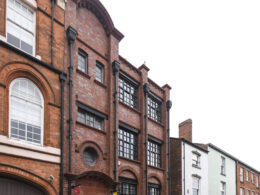 JQ Buildings Research
With purpose built factories, grand houses and small workshops, the JQTH area contains a range of diverse buildings with fascinating histories. Discover the Jewellery Quarter's buildings through our research page, which bring together work carried out by our volunteer team.